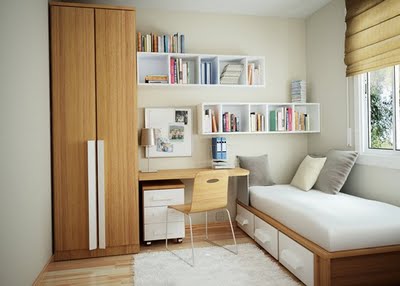 Preparing our twins for college and it has been fun to imagine a dorm up-do all nice and neat, however I know that will not be the case but can you blame me for dreaming?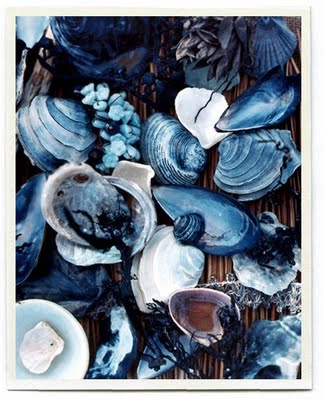 Love this image of blue shells in a large poster although my sons are hoping for something a little racier.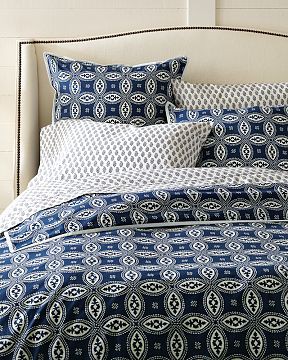 You really cannot go wrong with a bit of indigo.
Especially a pattern to hide any spills.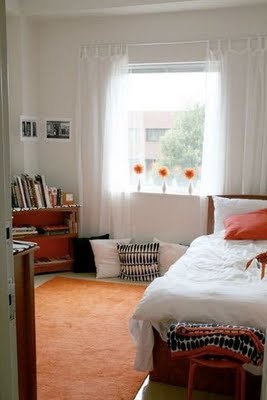 A pop of color in a rug or a pillow adds warmth.
Lighting is important for bedside reading and keeping things in order and all neat and tidy.