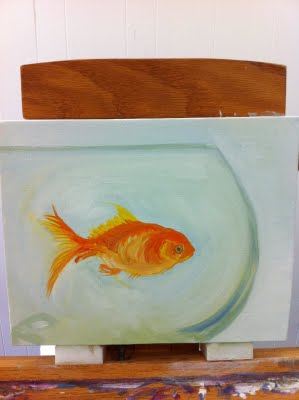 I love little goldfish and round fishbowls.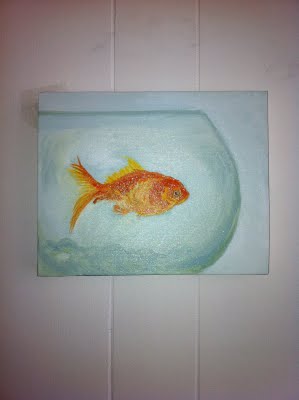 pve design – oil painting of gold fish -sold June 19,2011
I have been testing and braving new waters.
Each day I allow myself to get in the swim, painting things that inspire me.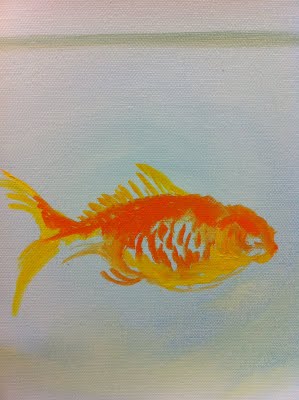 This is how it starts and then I just keep doing laps, with the paint and my brush – one stroke at a time.
Hope things are going along swimmingly for you all.