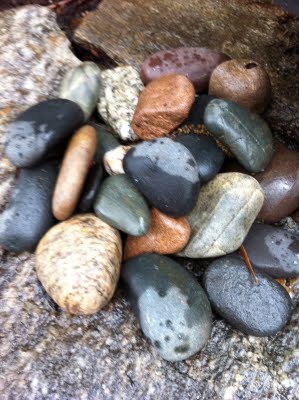 My gray rock collection inspires me to add more gray to my life.
Gray is soothing.
There is something about gray in the garden that seems to be inspiring my every move.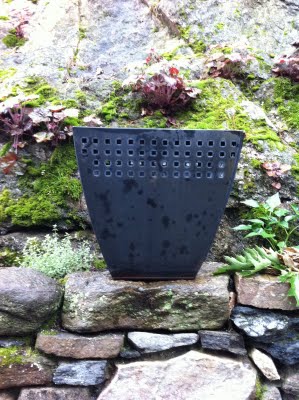 The color of the wet rocks reminds me of these planters that I scored a few years ago.
Metal gray, zinc gray, stone gray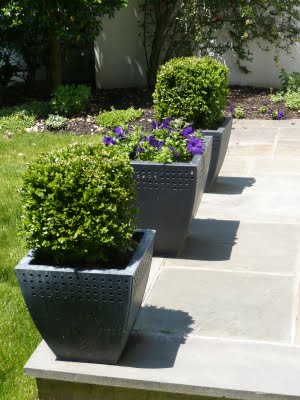 Sometimes they have plants and sometimes not.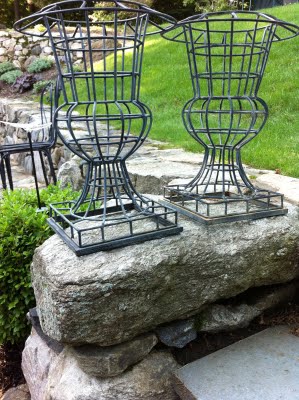 These gray wire urns were found by my husband just last week.
Did I mention he has a great eye for beauty?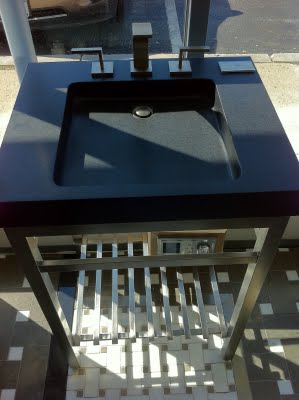 A dark gray basalt sink by stone forrest for a powder room.
It also comes in carrera.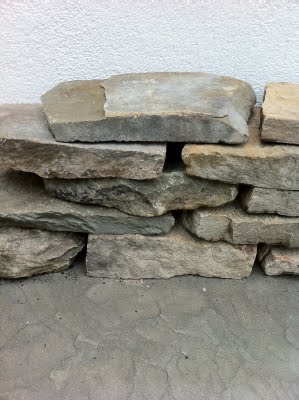 The gray stacked fieldstone ready for stacking on a wall of my home.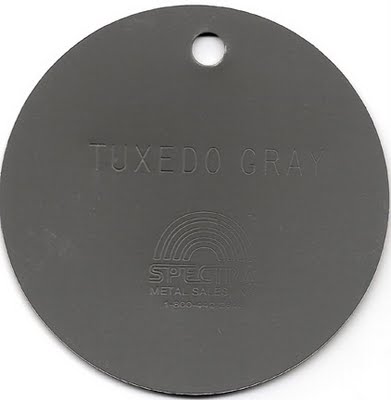 As I post this color chip – Tuxedo gray is being painted on the soffit and facia of my home.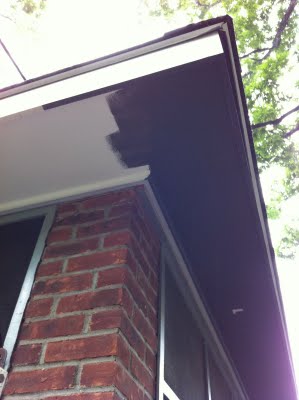 It looks a bit deeper than the chip, the gutters will be the same color.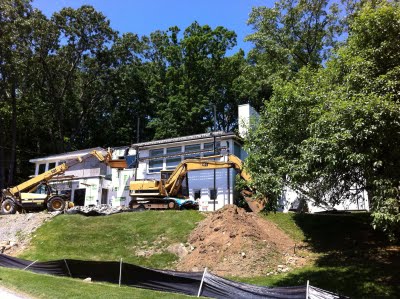 I am trying to be daring and bold. After all, our addition is all about being brave.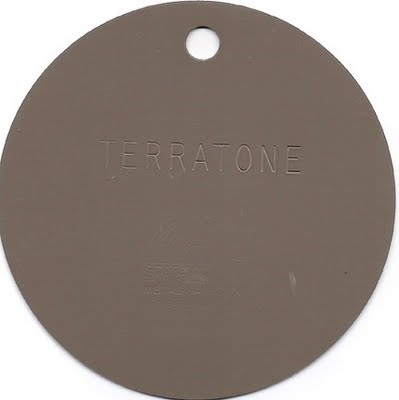 The other contender was this color above, terratone.
Perhaps a safer color choice, but maybe too neutral.
It looks good on this home below.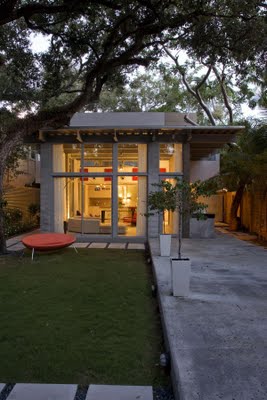 My front railing is black, my home is white and the doors will be painted a rich color.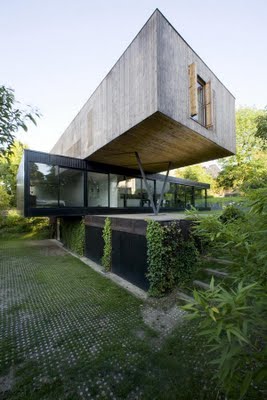 Dark gray looks good surrounded by a verdant paradise.