Since my studio is under renovation and the worst of the dust is about to ensue, I have taken this space for the next few months. I went yesterday to sweep and take inventory of what I need to bring. Let's just say the space came to me and I could not be happier.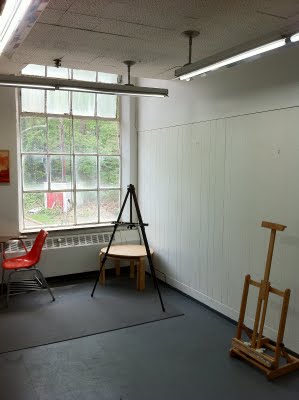 I am giving myself a challenge this summer.
Firstly, I have a few commissions to complete and then I am painting a series of work for me.
I am looking forward to having a studio to go and really lose myself in my work.
Here goes. Wish me luck. I am looking forward to sharing my new paintings.