house proud sketch ( 3 winners)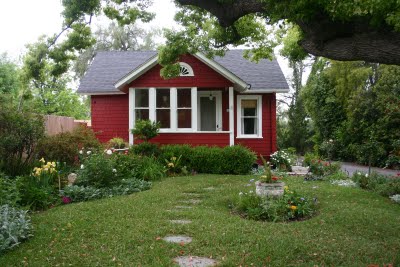 Congrats to the winners. You see, I could not just choose one. The above house owner, sent me this charming photo of her cottage, "The Gardener's cottage" in fact. In her e-mail, she said, I have always wondered what my home would look like, painted white with a black and white awning over the 3 front windows. If you know Janet from her blog, you know she has great style and loves black and white.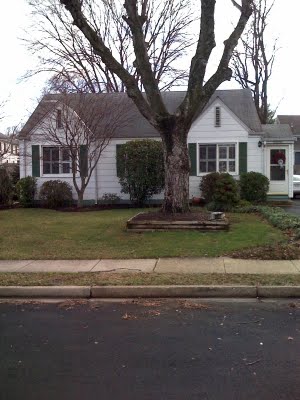 The next winner is Whitney who sent me her home and asked -"What if I take down the front tree and the bush in the middle blocking the window and paint the shutters black…and add some landscaping? I can see it now and think how proud this home will be with just a few changes.
The third winner was
Stephanie Sabbe
and she asked to "Pick Kim" and so Kim, I would love to honor your home and your mother with a sketch of your home and garden in full bloom. Here is Kim's lovely comment and wish!
What a fabulous giveaway! My mother has lived with me for the past six years and she always says that she so wants her lasting legacy for me to be a beautiful yard with flowers that bloom year after year so I will always be reminded of her. While our backyard is coming along nicely the front still lacks quite a bit. Perhaps you could paint some of your magic our way and help her dreams become a little more real. ~Kim K
I will work on these in the coming weeks and post the house proud illustrations. Can I tell you what a joy it is to create each day and have such wonderful readers. In the midst of a renovation and twins senior year, my blog keeps me motivated.