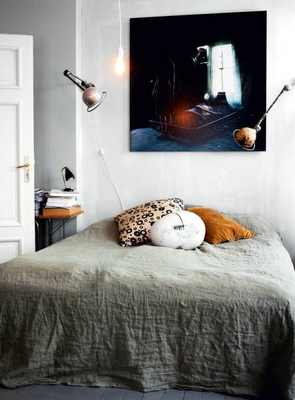 I have been on the prowl for a metal brassy pair of swing arm sconces for my new master bedroom.
Even a little polish can make the most undecorated mattress on the floor suddenly look hip.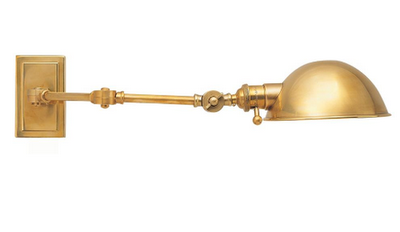 Loving this one. I found a brassy pair today.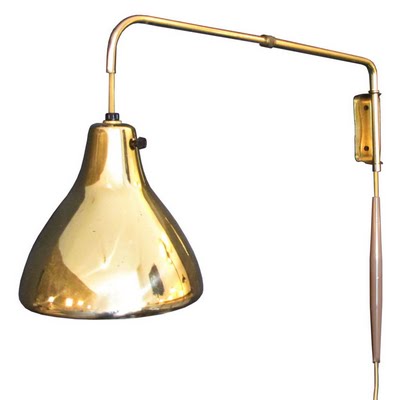 and this bossy brassy vintage one found on 1st dibs.
How do you feel about a little silver shiny or brassy friend to light up in your home?
Silver or brass?