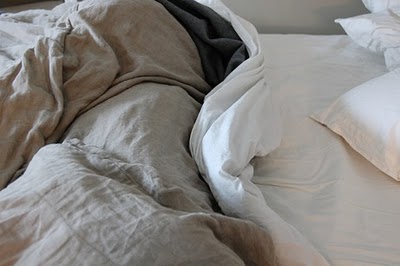 part of the joy of the weekend is waking up rested and refreshed
not having any place to rush off too and not worried about having to make the bed.
the "messy" bed look is after all in fashion.
love my bed to look this like this rumpled oasis.
feeling restored and rejuvenated after sleeping on fresh linens.
love to have this stack.
There is nothing better than a good rest and freshly folded linens
linens on the table ready for a fresh farm breakfast
Rest and nourishment always restores my energy for life.
What is on your list for this weekend?
I do hope a good rest or a sleep over is on the agenda~