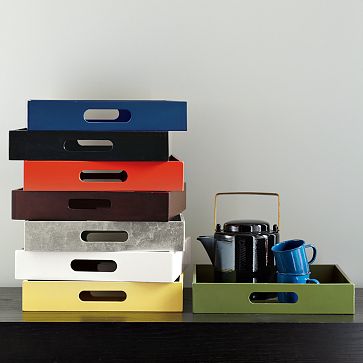 Just the other day, My little green notebook posted a lovely yellow tray she spotted over at the New York Social Diary. Funny, when you see something and you just cannot get the idea out of your head. Like a song, it keeps playing over and over in your head. I picture using these for students in my art studio to keep each one's tools handy. While I know my husband would love one for his vintage decanters.

I posted a lucite tray which is perfect perched on a desk as a catch-all.
Long ago trays seemed to be de rigeur atop any bar or kitchen as a catch all ready for happy hour.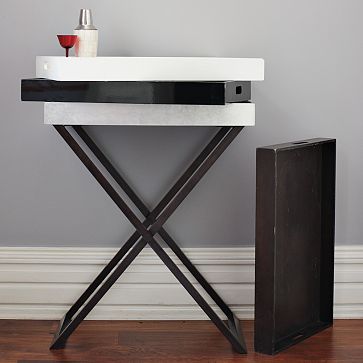 A tray can be used as a stand-alone from which to house spirited bunches of bottles or plants, depending on your green thumb.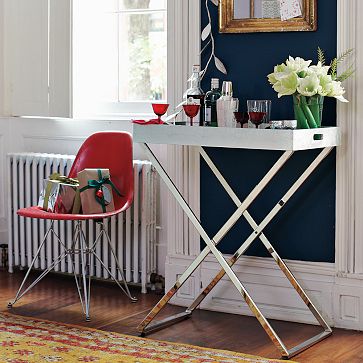 How pretty this tray is all decked out for a little cheer anytime of year.
Found these trays over
here.
What would your tray be full of?