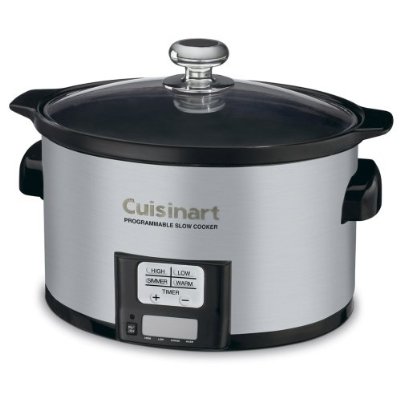 Meet my new slow cooker. My twin sons gave me this baby for my birthday.
I did drop a hint that I'd love one! Especially after seeing so many articles on how the slow cooker is back in fashion.
I keep finding lots of healthy inspiration over
here.
This ceramic insert can be served right to the table and makes clean up a breeze.
I can't decide what I love more, the slow cooker or the fast clean up!
Are you a member of the slow cook revolution in this fast paced life?