simple blogging (give-away)
Winner is Claudia of Wish you were here blog….congrats to you Claudia!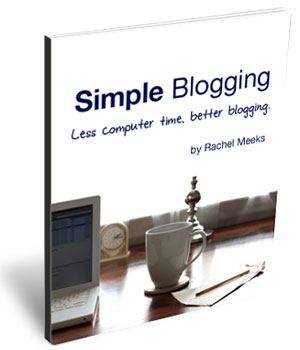 Blogger Rachel Meeks has offered to give-away one lucky reader a copy of her Simple Blogging (download) book which keeps all things in perspective to motivate one to better blogging with less computer time. Leave a comment and Friday, I will simply announce one lucky winner.
Thanks Rachel!