Surely you have heard that Pantone announced "Honeysuckle" pink as the color for 2011.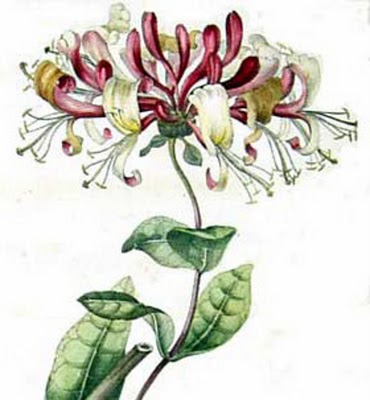 Did you know that Honeysuckle tea is made to energize and the cleanse the skin?
I love how an herb, a flower or even a color can lift one's spirits.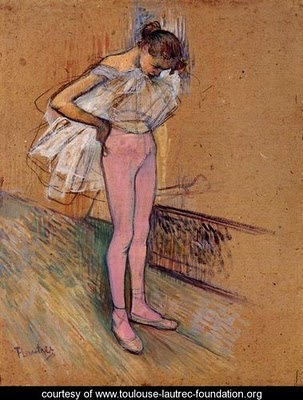 or lift one's tutu.
Especially if they are pink.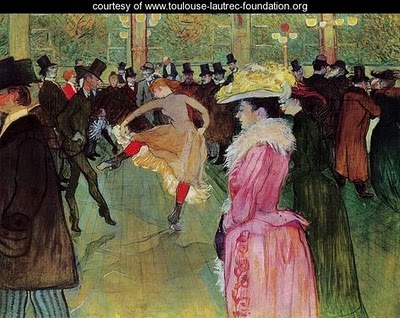 Love how "honeysuckle pink" lights up a room!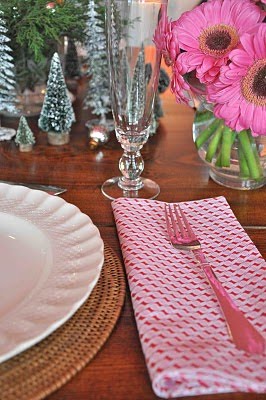 …or a table.
Pretty pink cloth napkins for a special girl's celebration from Kayce Hughes.
Dining in style.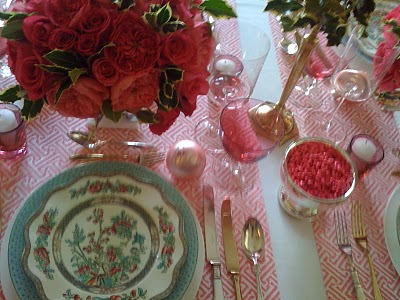 Eddie Ross uses pink.
Excuse me, while I powder…
my nose here. Pretty, non?
Grant Gibson uses pink.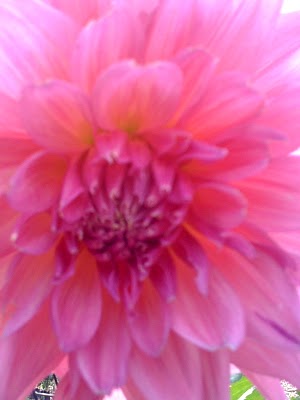 A pink dahlia that I snapped at the end of the season, just a few weeks ago!
So how about adding some honeysuckle pink to boost your spirit.
Game on Ladies and Gentlemen!
Will you be in style with honeysuckle rose?
Perhaps a pink poinsetta is just the perfect color for now.