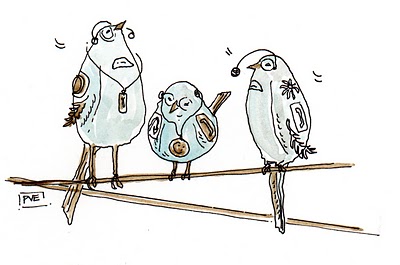 The collection of sketches were illustrated for "
Sheridan Rd
" magazine – vol.4 no.5 2010.
The article, written by the Editorial Director, "Kate Ancell" – titled "Tech Talk" is all about etiquette for the use of social media.
Everyone seems to be on a line of some sort where ever I go.
My inspiration for this article was right out my window, birds on a line.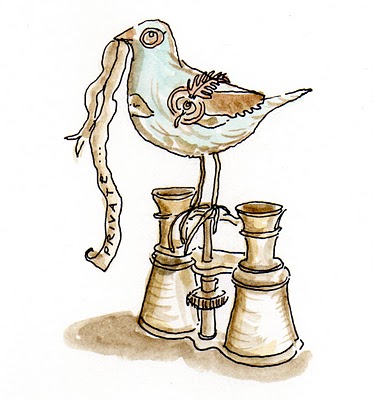 Long ago….the opera glasses were for pure entertainment and viewing pleasure, however now, the computer seems that it is a stage full of pictures embedded without any sort of concern over one's privacy.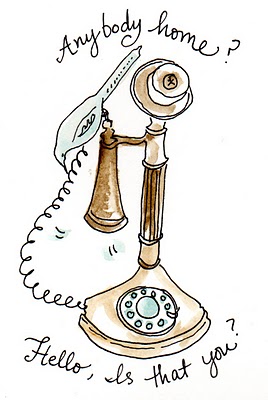 Do you remember talking on the phone with the cord? Now the home phone seems to be purely for telemarketers and a barren wasteland for recorded messages. Texting seems to be the way we talk now.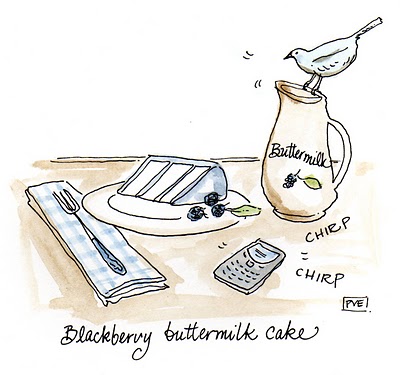 How reachable are you? Is your blackberry your "plus one" and always at your side? Are you hopelessly devoted to tech talk? Are you?