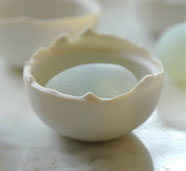 inspiration for my new master bath.
She is pure genius.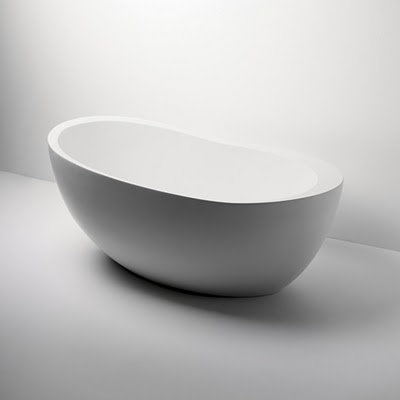 Being drawn to strong shapes and clean lines, enter my bathtub.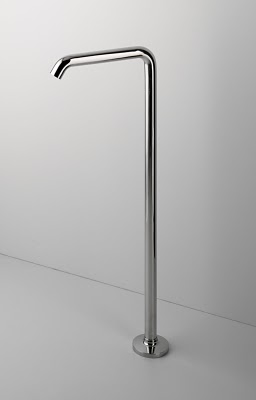 and floor mounted tub faucet.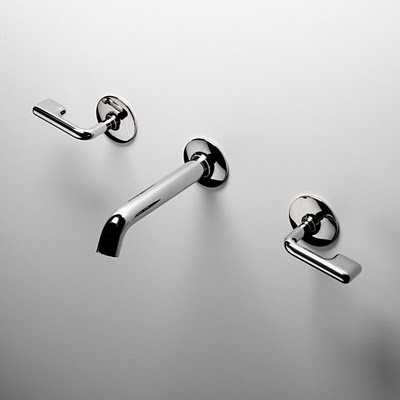 The .25 wall mounted faucet above two under mounted sinks
(no more sharing one sink since 1996)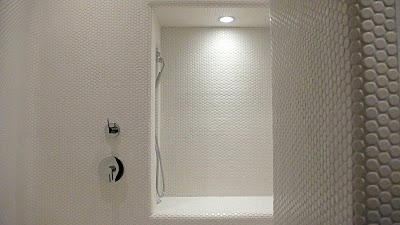 There is a part of me that adores white round penny round tiles.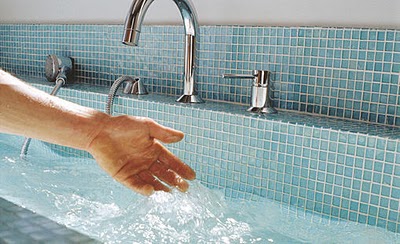 and another part that loves the look of glass tiles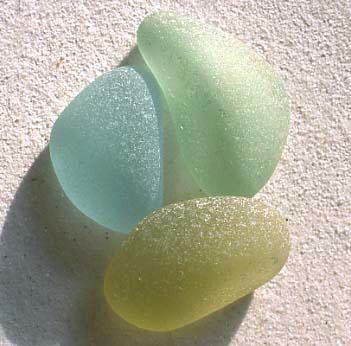 in pale sea glass colors.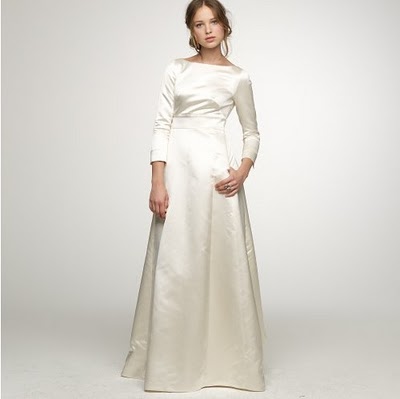 This project feels a bit like designing the wedding dress.
An investment to love and to cherish~
Lots of choices to create something simple, modern, and luxurious.
The "ovum" of my master bath.
You like?