Glass pumpkins, artist interview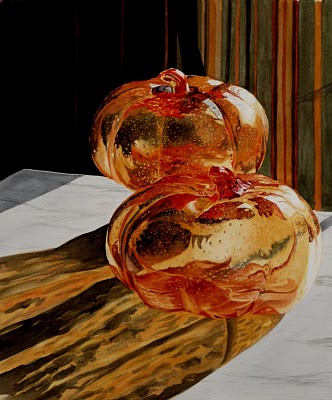 The above glass pumpkins seem lit from within. I wonder if Cinderella has a pair of glass pumpkins?
The first time I spotted Carrie's work, I felt it was magical and full of illumination.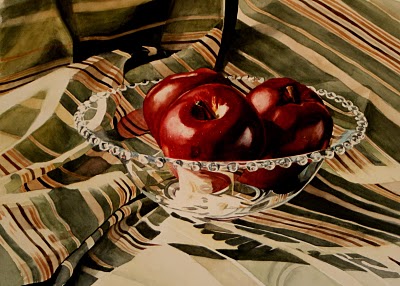 You can imagine the patience required to paint this.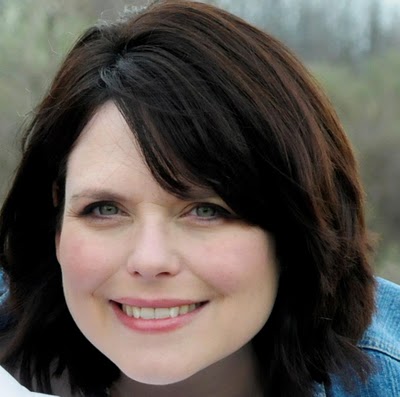 Even more patience when you have a little one underfootwho wields a paint brush too.
Please welcome Carrie Waller
Artist, Blogger and Mother
Carrie finds inspiration everywhere. She lived in Europe which has influenced her tremendously. She paints scenes from her travels and artfully arranges objects for still life painting. Once Carrie tucks her children into bed, she is free to paint and often stays up way past her bed time but admits it is all for the love of art.
Carrie's words;
"Finding a balance between my art and my family is something I struggle with, I think everyone does. Since I started my blog last January I made a commitment to myself that I would create a painting a week. I decided that I needed to carve out time for my passion. I thought by the end of this year which is rapidly approaching, I would be burned out. But to my amazement the opposite has happened. I am more driven than ever and plan to take it to a new level next year. Back to the balance part, my family is very supportive and I try to incorporate my boys as much as possible. Steven, my four year old has a passion for art also as a result."
(art work below)
I took my first workshop this year and I would encourage any artist out there to do the same. I really made a mental shift at that time. A fellow workshop attendee who happened to be an accomplished artist gave me a nugget of wisdom. She said you have to make the decision that you are going to be an artist and just do it. As simple as that, it has to be a priority. That has resonated with me and I remind myself of that all the time. Those words pushed me to get out there and enter my first exhibit, which to my surprise, I won first place. I really do believe that anything is attainable with hard work and determination. Having a blog has also kept me accountable and give me a support system I wasn't expecting.
Thank-you Carrie for sharing your work and inspiring so many artists to make that "decision" to make your work a priority and to share it with each of us.
Kindly leave Carrie a comment here or on her blog here.