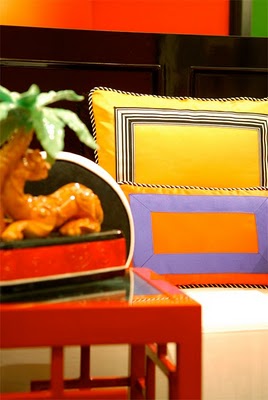 Dedar from Bergdorf Goodman, NY
Did you know that if you desire joy in your life and you postpone that joy it can actually have serious side-affects? Desire can be a tremendous motivator, like a beautiful bright glow that pulls you in.
Jesu, joy of man's desiring
Holy wisdom, love most bright
Drawn by Thee, our souls aspiring
Soar to uncreated light
Word of God, our flesh that fashioned
With the fire of life impassioned
Striving still to truth unknown
Soaring, dying round Thy throne
*goosebumps*
Think about this and really dwell on your deepest desires and resolve to set up a plan in order to achieve joy. It might be a "thing" or a "switch" in your life to bring about — "goosebumps" or some sort of fire within, waiting to be released.
Last night I had the "joy" of meeting not
one
but
two
wonderfully creative women for dinner in New York City. We shared a lovely pot of Fondue! We agreed that our creativity is everything to do with desiring joy.
Desire Joy today~