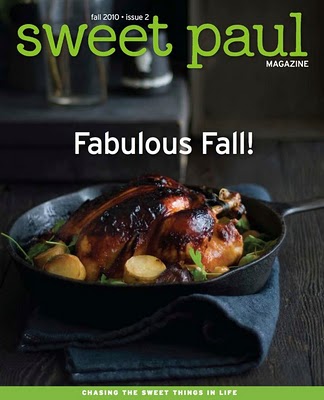 Please don't tell my husband, but I've got my sweet on, sweet paul. Take a look at this fun fresh and fabulous fall digital mag.
~
"chasing the sweet things in life"
I fell immediately in love with his sweet tag line and his
blog
.
You can click on his blog and the mag. button.
Trust me, you will fall for sweet paul.