Sunday Suppers- butternut squash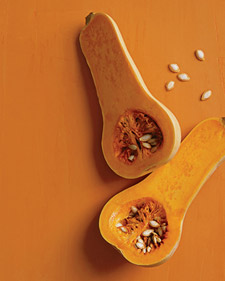 Simply cut open a whole washed butternut squash and roast in the oven. Serve as a side or a meal in itself. Garnish with some fresh herbs or a little maple syrup and brown sugar and enjoy. Did you know that squash is chock full of good vitamins and excellent for your skin?
My Mom always told me that beauty is skin deep!
What will you be serving for your Sunday Supper?