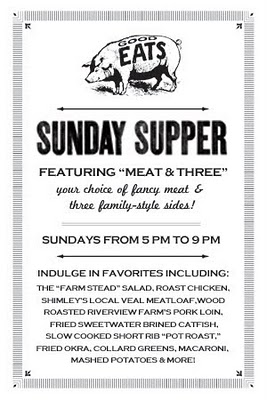 When I was growing up in Kentucky, we would have Sunday Suppers at my Grandma's house. She would serve her home-made fried chicken and sides of mashed potatoes, green beans and salads. My Grandma never ate, she just cooked and enjoyed serving us.
I would love to have a local spot like
this
for Sunday Suppers. I think Grandma would approve.
Do you have Sunday Suppers with your family and friends?