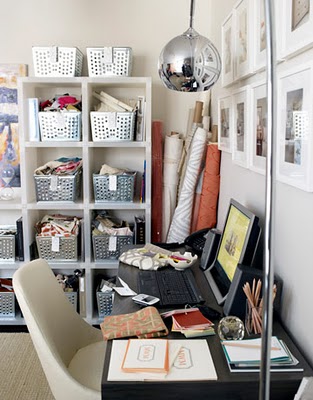 September is a time to come back indoors and re-group.
For some of us, September symbolizes a fresh start.
Open shelves or cubbies remind me of school"lockers."
Remember the excitement of having your very own locker?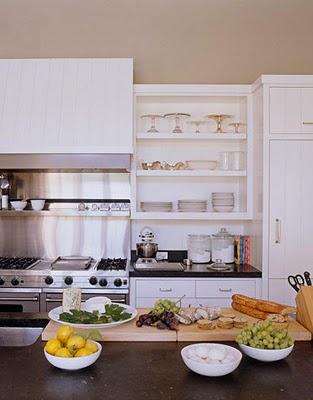 Open shelves can be quite practical, especially when it comes to reaching for things one uses on a daily basis. It certainly seems to work for Ina. I do love a combination of open and closed shelves.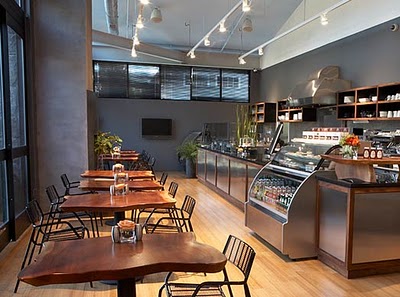 Having had lunch
here
on a warm Summer day, I admired the counter and the open shelves too.
There is something practical and efficient about open shelves. See them on the wall?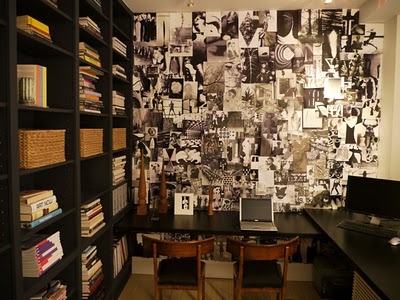 Book cases are a perfect solution for a room divider. Line them up and add your own collection of books, baskets, and then get to work!
Tell me, anything exciting on your shelf this September?