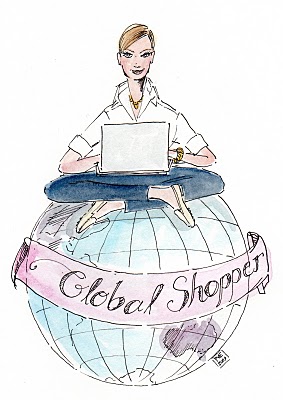 I love how the internet has made shopping the globe much easier. Constantly, I stand in awe of the connections that I have made around the globe with clients. The above artwork was created for "The
Global Shopper.
" Imagine yourself atop of the world shopping and scouting for far away finds. It is rather fun to think of my very own artwork scattered about the globe and not all in my own backyard.
Nothing like sitting on top of the world and letting your imagination run wild.
Tell me your virtual global shopping wish list?
This is for all of you who have a passion for purveying and procuring!