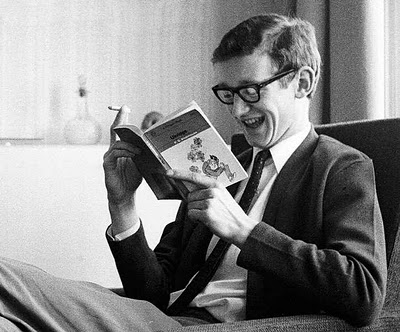 vintage image of reader enjoying a book, pg wodehouse – circa cigarette smoking too!
Several times this week, I have opened an e-mail or a comment left for me and I am positively delighted to know and meet so many fans of my artwork and my blog.
Here are a few quotes;
"love reading your blog at the end of the day, it calms me after a day with 17 pre-schoolers"
"your witty artwork makes me want longer legs"
"lunch with pve (blog visits) is the one normal part of my day"
"you inspired me to draw again, I had not drawn since kindergarten"
"I always have afternoon tea with pve"
"your artwork is even better in person."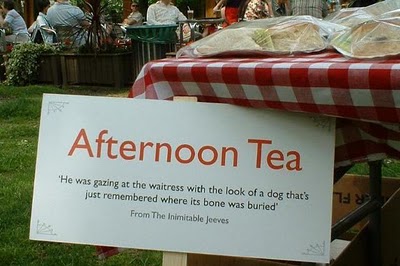 "He was gazing at the waitress with the look of a dog that's just remembered where its bone was buried." From The Inimitable Jeeves, P.G. Wodehouse
Did you know that your capricious comments make my tail wag, my heart beat a bit faster and any sort of frown turn upside down? Thank-you.
Tell me – love to know what gives your day more "giddy-up?"