Sunday shelf – on a slant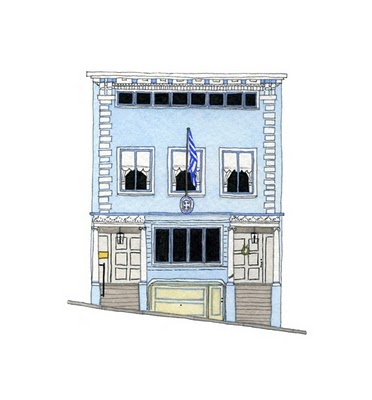 Artwork of James Kenistion, Commision of Greece Consulate
Artists love to connect with one another and thanks to the internet, James Keniston sent me this e-mail announcement.
I am delighted to announce that 3 of my illustrations were selected for the exhibition 'Speaking of Solitude' at the Marin County Museum of Contemporary Art, California.
The exhibition runs from September 4

th

until October 3rd 2010.
Marin Museum of Contemporary Art,
Novato Arts Center at Hamilton Field,
500 Palm Drive,
Novato, CA. 94949
USA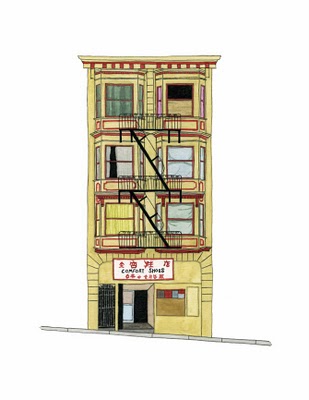 Artwork of James Keniston- "Comfort Shoes"
Three of his works depicting San Fransico will be on view. Take a look at his work
here.
for those of you that are able to make it to Jame's show, please send him my best regard.