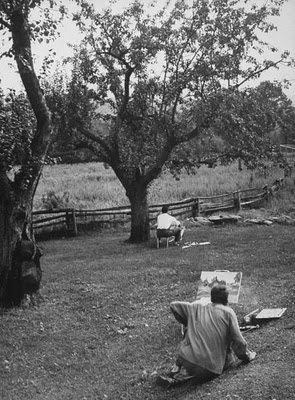 I love this image of these fellows painting outdoors under these mighty trees.
image from Life Magazine
Many artists will always find trees to be a wonderful subject to paint.
So much intrigue with the shadows caused by the leaves, the branches and the reflected light.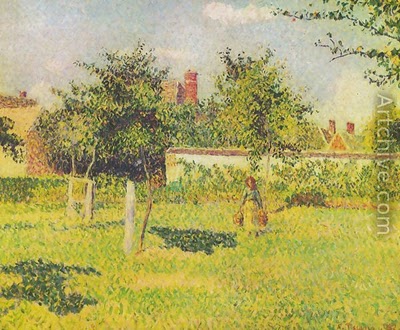 Note that the shadows are color and not gray.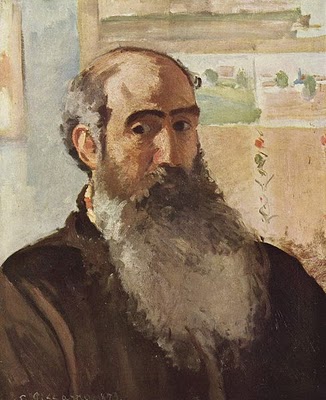 Camille Pissarro painted "literary" trees.
He painted his self portrait and I adore the artwork he included behind himself.
His very own beard takes on the shape of a tree.
(I like your tree, I mean your beard)
Each time I see one of Camille Pissarro's paintings, my eyes are more than just enjoying the shadows, I can almost hear the leaves speaking to one another.
Funny how many trees can become a forest.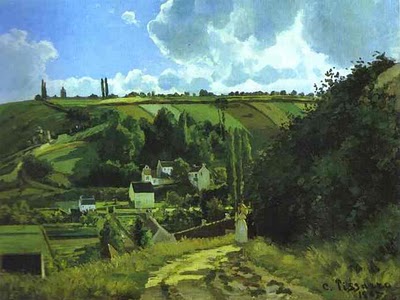 Summer trees are whispering to one another that Autumn is ahead.
Go outside, find a lovely tree, try to read under the mighty bough's or sketch a tree.
There is something intoxicating about finding a shady spot to rejuvenate one's self in the midst of a hot August summer day.
Tell me, do you have a favorite shady spot?
all artwork by Camille Pissarro