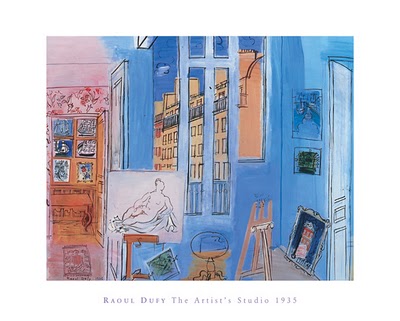 "My eyes were made to erase all this is ugly."
quote from Raoul Dufy
I am a bit obsessed with the artist's studio along with the art of Raoul Dufy. He adored the color blue. I love that he used his eyes to erase all the ugly.
We should all try this each day, to just create beauty.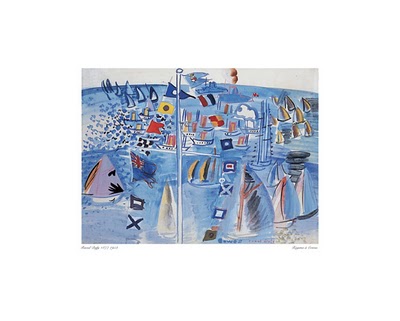 As you can see, his fondness for blue is evident in many paintings.
The above "Regates A Cowes" just says Summer to me, all that blue amongst those pretty sailboats. How gloriously happy they sail on a background wash of brilliant blue!
Look closely to see the gesture of the "world is round."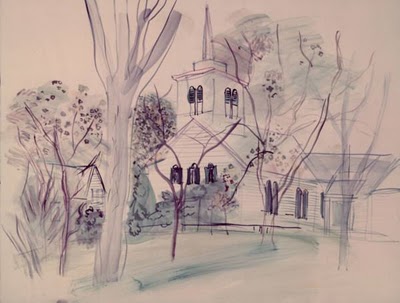 I admire his work not only for color but for the looseness, the lines give me just enough to make up the composition. They are playful, yet sophisticated.
His work has a sort of calligraphic quality in the flourishes.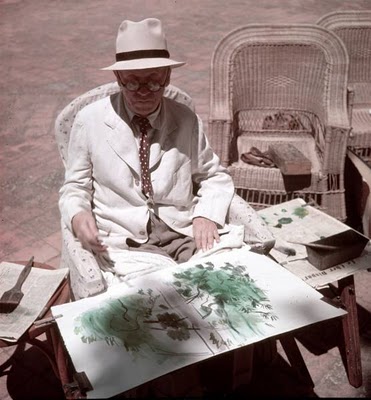 Unfortunately, he did suffer terribly from arthritis, but kept on painting. I love his polka dot tie and chapeau! The white wicker and the white linen jacket seem as though they were made for one another.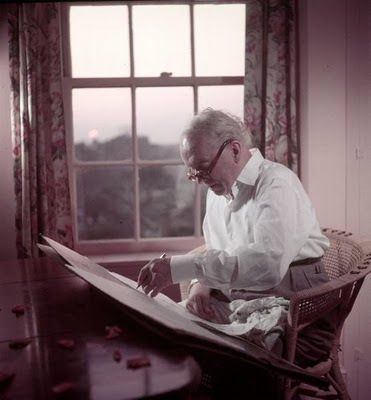 Look closely and see that he is drawing with his left hand. Sporting a white shirt ready to get down to the business of erasing the ugly and creating brilliantly happy art.
images from LIFE