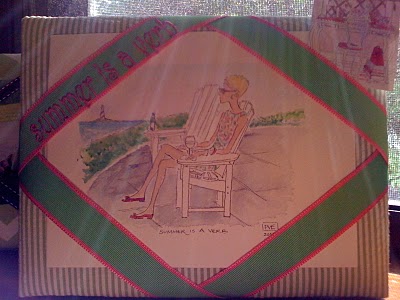 Proof that Blondes do have more fun.
Visual overload for me as an artist to capture it all on paper would take a lifetime or a book!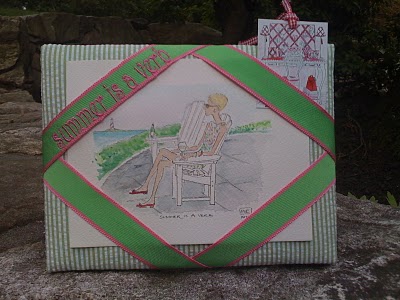 Add -"Summer is a verb" frame by MRR Design. Marnie and I met before her blog. She came to me in pursuit of art for her snappy frames.
We connected on so many levels, Moms, fabric and ribbon junkies, monogram mavens, art lovers, tart lovers, avid readers, frugalistas, knitters and our love for sisters and Summertime, bonded our friendship.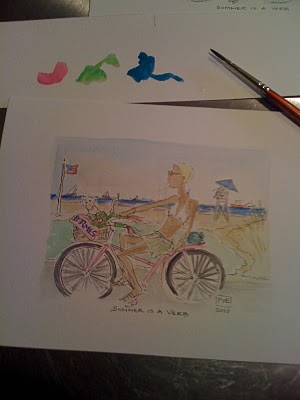 The quintessential white bikini, basket on the pink bike, the coveted Hermes towel and not to mention kitty out for a spin. I really wonder if and when that beach babe has time to "summer down" between all the work-outs between the shopping escapades, the ups deliveries and the five-o-clock pit-stops.
Summer never looked so good on the first day of July.