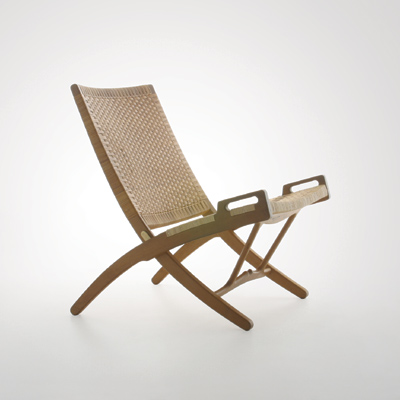 Several years ago, I paid a mere forty dollars for two folding chairs that look just like this but without the handle. A neighbor, a kind german lady sold them to me as she was moving to an assisted living spot and needed to just take only what she needed. For many years, I spoke to her while waiting at the bus. She would time her walks and I was always happy to see her and hear her lovely german accent.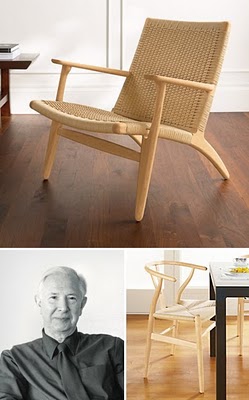 A visitor told me that my chairs looked like they were designed by Hans. You know Hans, son of a cobbler and modernist danish designer. He designed the "Wishbone" chair along with this folding chair. For years we had metal folding chairs as a practical placeholder til we could afford proper chairs. If only I had known about these lovely folding chairs.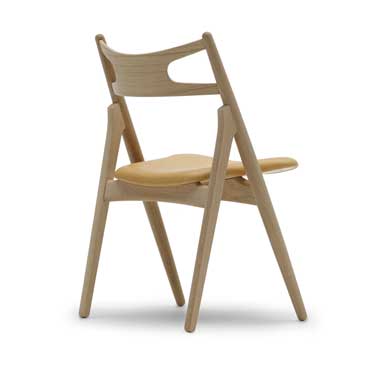 Somehow, I think he must have been inspired by his military days and his desire for engineering a functional folding chair. The above chair is available
here.