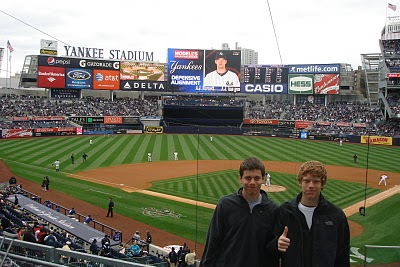 My 17 year old twins were lucky guests of our dear neighbors. They were so thrilled to go to the new Yankee Stadium and compare notes of the old versus the new. They gave the new stadium a thumbs up.
Every time I look at recent photos, I am amazed at how fast my little boy twins have grown.
They are taller than me and forget about me helping with any homework, unless of course it involves paint or any sort of art.
Tell me, anything out there deserve a thumbs up by you?