Winner is Laura Casey, random number five!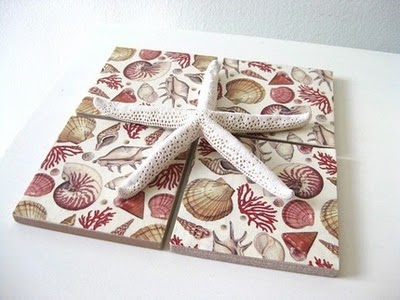 Shorely Chic has lovely items to add a "beach house touch" to even the most land-locked of homes. (beach house coasters, give-away)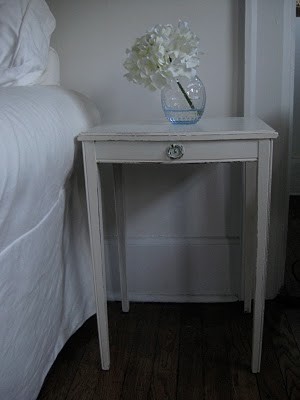 A white washed table nearby the bedside and a blossom in white sure connotes that summer or a beach is nearby. Love the all white bedding.
Thank-you Liz for answering a few questions!

(pve) 1. What is the simplest way to add Summer decor touches to a home?
(liz)I think color is key! Lots of whites, light blues, aquas, and beiges definitely add that refreshing feeling to a home. Think about the colors of the beach, blue skies and water, sand, white clouds and bright sunlight. These can be brought into your home in so many different ways, i.e. paint colors, light colored candles in lanterns or clear glass vases, light-colored tablecloths to cover up dark wood pieces, throw pillows, shells and pieces of coral scattered about, mirrors with light frames, open windows without heavy drapery, and the list goes on!
I am always happy to make recommendations free of charge (for now) to people regarding decorating their homes, from the little to the big things, even virtually using photos 🙂
(pve) 2. Do you have a favorite Summer place to visit? A beach?
(liz)I love Watch Hill, RI. My boyfriend and I had an incredible weekend there last summer and I think it became my new favorite summer destination. I also LOVE Montauk and parts, key word, parts of the Jersey Shore, thanks to the MTV show for making me clarify that! We also live around the corner from the beach in Darien, CT which I love to go to after a long day of work or bright and early to go for a run. It's so peaceful and refreshing, just how I like my homes to look.
(pve) 3. I noticed that a fresh coat of white paint can transform something dark and drab into something bright a beachy, do you have a tip that you would like to share with us or tools you use that help you to do the job?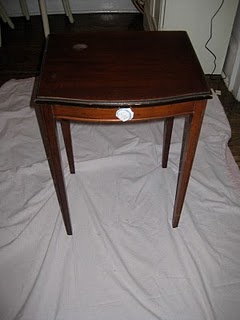 (liz)Oh yes! This is my favorite little trick and it can be so easy and inexpensive to do transferring such amazing results! Take the other day for example, I had purchased a little sidetable from a tagsale for $3.00, yes, 3. It was a dark wood color with a pretty antique brass pull. Now, here is how easy this project was:
first step: sand it down very lightly, don't go overboard this should only take one minute.
second: paint it with a primer first and let dry.
third: take a white paint, I used milk glass white for this particular piece, and paint the entire piece and let dry.
fourth: add a second coat and let dry.
And finally for the fun part, get out your sandpaper again, and sand the edges and anywhere else you would like so that the paint comes off and the wood shows through and…Voila, you have a beautiful distressed white piece of furniture looking very bright and chic in your home 🙂
The best part about this project? When your friends come over and ask where you got that adorable piece you can say you made it!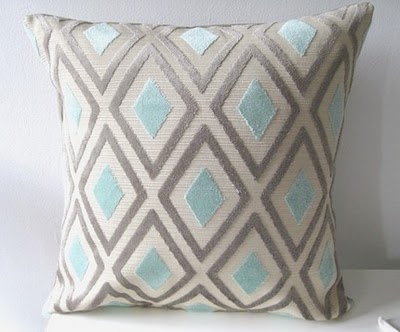 My new modern chic throw pillow! http://www.etsy.com/listing/47289387/modern-chic-aqua-pillow-cover OR my Florentine Chic Wall Hanginghttp://www.etsy.com/listing/47535618/florentine-chic-wall-plaque
(pve)5. Do you wear sunscreen and what is your brand of choice.
(liz)I do, but I must admit, I am a very bad example of skincare when it comes to the sun. I always wear SPF 30 (whichever brand) on my nose but only when my skin starts getting bronzed do I apply it all over – eek!
Take a look at Liz's blog and shop and come back and tell me what would add a "shorely chic"
summer time touch to your surroundings? "Shorely Chic" is offering weeknight trunk shows within one hour from Darien, CT. What a perfect way to kick off summer as we approach Memorial Day Weekend. Enjoy bringing summer to wherever you live!