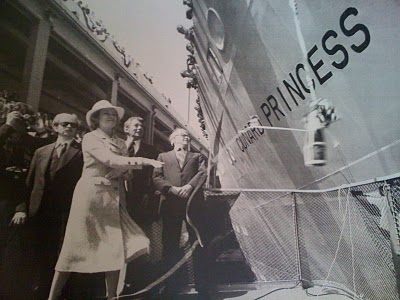 Princess Grace, christening the Cunard Princess Ocean Liner.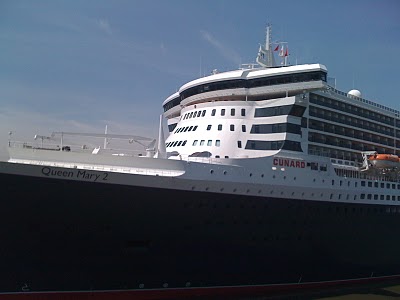 The Queen Mary 2, docked at the Pier in New York.
I took this photo as I was about to board for a luncheon.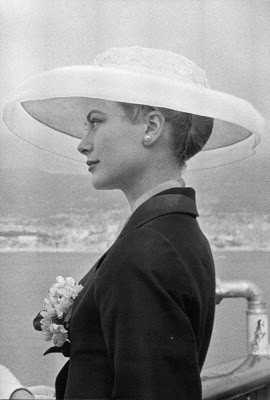 Princess Grace, the epitome of elegance and grace.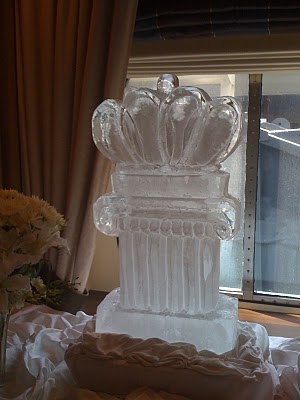 Truly, it was a royal treat and I felt like a Princess for an afternoon.
An Ocean Liner complete with a crowning ice sculpture and staff armed to serve bubbly as we arrived.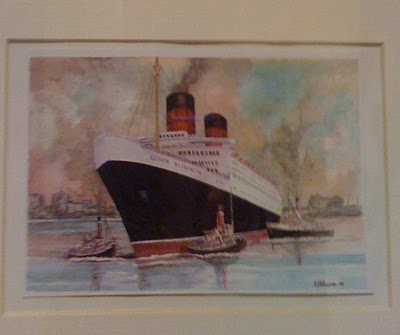 Artwork on board – near the Library on board.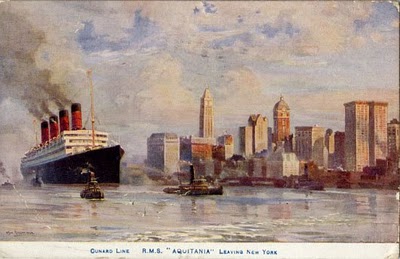 I found this wonderful vintage postcard of the Cunard Line, "Aquitania" leaving New York.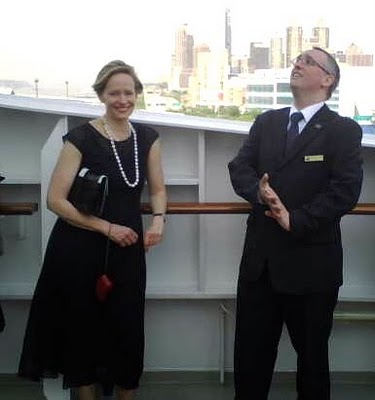 On deck, taking a tour of the ocean liner with our wonderful guide "Graham Cracker." I decided to wear a vintage navy
Tahari
silk dress and vintage
Bruce Oldfield
clutch that my dear Mother-in-law gave to me and pearls. After a hectic week, it was nice to finish my friday with a lovely luncheon. Thank-you to my sister-in-law and to the
Princess Grace Foundation
and staff for a wonderful lunch and tour of the
Queen Mary 2.