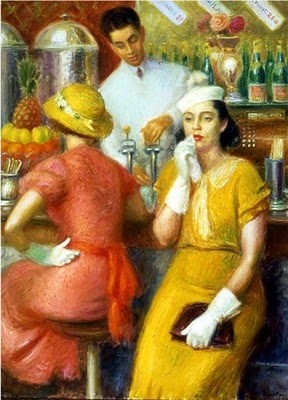 Painting by William Glackens
Growing up, there was a spot to go with a counter for ice cream served in chilled silvery cups and men in white coats behind the counter scooping away.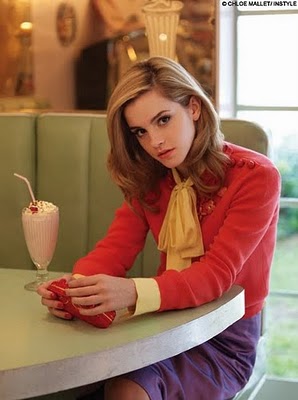 I vividly remember going with my Great Aunt Louise for a sweet scoop. She would wear pretty suits and always have a proper cotton or linen hanky for wiping a brow or for any necessary primping. I love this painting with these ladies in their bright cheery dresses. There is something fun about wearing brights, eating ice cream and feeling all prissy.
Which brings me to, is "primping" priggish or out-dated?
Would you "primp" in public, add a smear of lipstick, wipe a chin in public or do you need to excuse yourself to "powder your nose?"
Are you prim and proper or _______and ________?
Fill in the blank for me, pretty please.