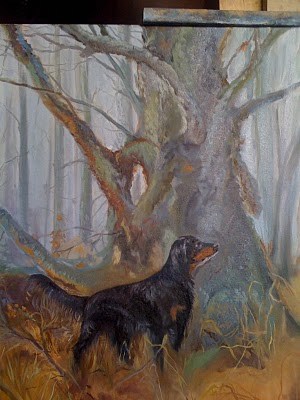 pve design – noble oil commission
In the midst of a commission of a noble dog. There are actually two, one Gordon Setter is hidden, and this is only half of the painting that I am showing you.
Capturing this noble dog has been a thrill for me. The tree is so full of character, but I am working hard to keep all the focus on this beautiful creature.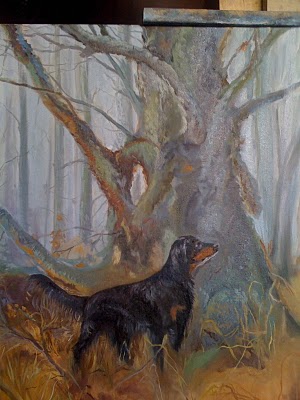 Each day – I work for a few hours, getting closer to what I feel will be worthy of the Master and this noble good sport.