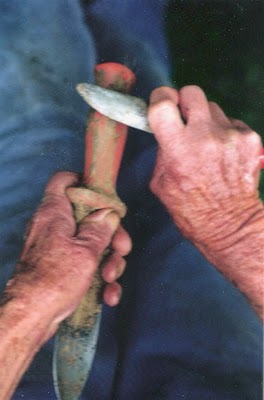 The hard working hands of Joanna Reed – found here.
(introduced via reader Home before dark)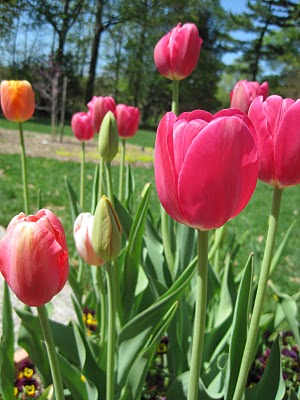 I spy Pretty Pink Tulips for this reader

Pruning shears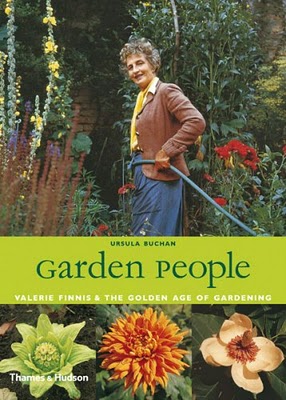 Just yesterday, a comment from "Helen" telling me about one inspiring lady, Nancy Lancaster made me remember this wonderful book on my shelf. I began to think about garden gadgets and how one's tools can implement an entirely new lease on life in the flower bed.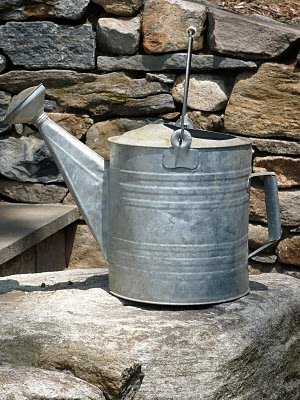 my well loved watering can (pve photo)
Home before Dark (loyal reader) left a comment about Joanna Reed and I located a fabulous image of her hard working hands. Proof that a garden takes hard work and tools to make it flourish.
I am fascinated with those that can create such spot on gardens. Crafting a landscape, with a plan, and proper tools which are crucial to all creative aspects of life. An artist needs good tools, just as a gardener, moving dirt, pushing paint, manipulating life from a seed or an idea.
Are you planning on growing anything or do you have any seeds that are sprouting in your garden? What garden gadgets bring purpose to your garden? Do you have a favorite tool?
Thanks to all my readers, your comments catapult me into new directions, inspire me to appreciate each and every day. I am overwhelmed with inspiration and gratitude.