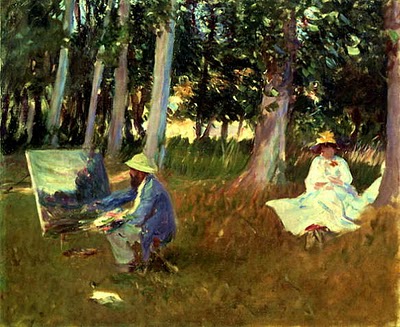 From the time I was a little girl, I have been fascinated with with paint, covering surfaces with paint and with the act of manipulating paint. In an effort to educate myself about a certain painting, I decided to do a little research. Painting is not as easy as it looks, but Mr.Sargent makes it look all so easy.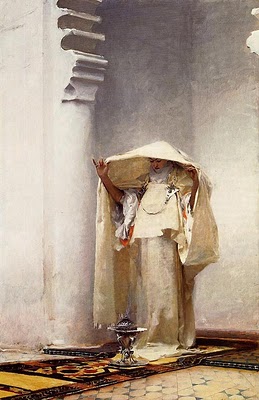 It requires tons of patience to achieve such a stroke of genius.
I take great comfort in the dreamy paintings of Sargent. There is something so magical about the relaxed models, the values of color and the pure pigment of the accent colors along with the sublime brush strokes that appeal to me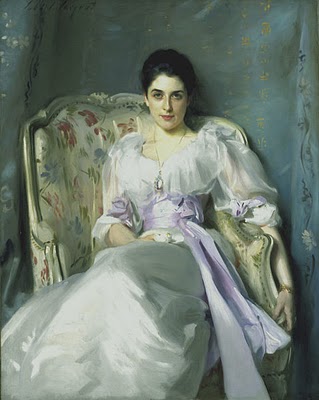 Suddenly, I imagine myself sitting for Mr. Sargent and feeling totally at ease with him painting me. I think I shall dream peacefully this weekend about my portrait. I imagine myself sitting in the grass wearing white with a pale sash.
Is there an artist that you find dreamy?
One that would paint your portrait.
Tell me?
Who would paint you and what sort of pose would you envision?
Dreamy, right?
all works by John Singer Sargent