pve design illustration – gifted to an inspiring blogger and decor aficianado and lover of all things with a french flair.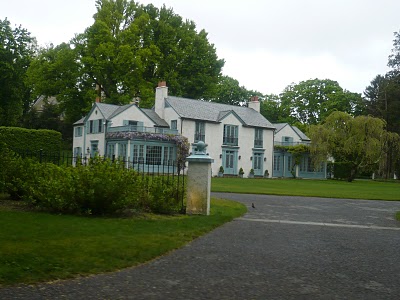 One of the best things about blogging is getting to know someone that you have never met. Spending countless hours reading blog posts and sending e-mails back and forth in the wee hours, one cannot help but feeling the connection to a coterie of blog friends. I could just dedicate a blog (or an illustration) to each one of you.
You probably know which blogger this house brings to mind? Certain things remind me of each of you.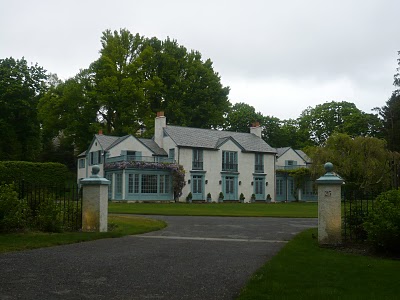 Yep, I had to send this image to
Cote de Texas
and of course, Joni commented on the drop dead gorgeous Wisteria. When I drive by a home like this, I feel compelled to send it to her and say, "If you lived here, I know you would be a stalker." Am I right, or what?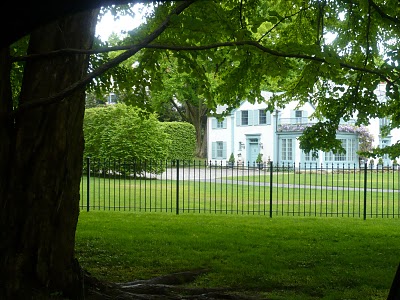 My little girl took this photo. Can I tell you how much I adore the composition, the tree, the fence and the canopy of leaves. I think it would make a wonderful illustration. (hint to me) Add that to the pile!
Joni, I really want to thank-you for inspiring me, with your posts that last for "more than just one" cup of coffee and for cajolling me to the world of blogging. Hop on over to "cote de Texas" as I just had to thank Joni with hosting a give-away of a pve design work of art. Leave a comment
there
to enter the give-away. (you have til Saturday) Blogging has given me a coterie of wonderful friends and advisors. Merci Joni.