From the very first time I met Eddie Ross, I will never forget what a stunning table he set with magical tapered candles burning so brightly – all on a school night mind you! A few weeks ago, I jumped at the opportunity to attend a wonderful event he hosted at Gracious Home in New York City. There they were again, those slim tapered candles, this time in full color!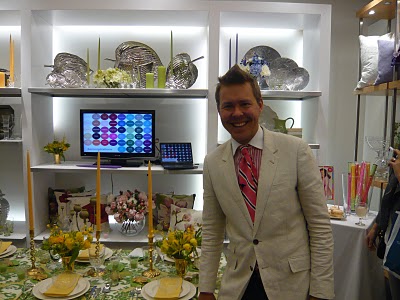 I just adore Eddie and his fresh flair for setting a wonderful table full of color and such an array of items that he has collected. Mixing a variety of ecletic elements, brass, crystal, bamboo all add up to make for a tasty presentation.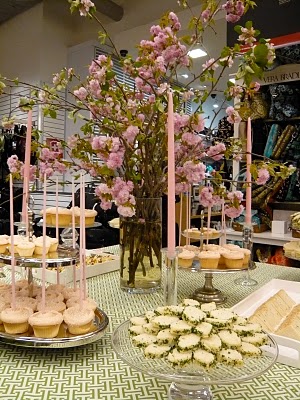 Eddie is all about "presentation" and "taste" – what an array of wonderful treats there were!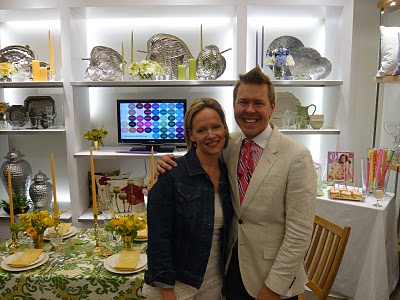 I admire Eddie for his dedication to decor, to making things special and for adding color to my life! Not only is Eddie uber talented, but he is uber personable and interested in what everyone has to say. It is always fun to meet fellow "Eddie fans" and Jaithan is a sweet-heart!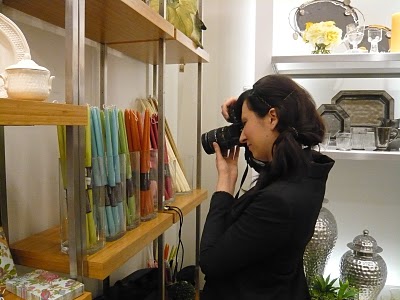 Just imagine your table coming to life in full color with these vivid candles. Even in a neutral setting, a burst of a bright color can add a festive touch. Bright candles and colorful napkins are a fun alternative to all white.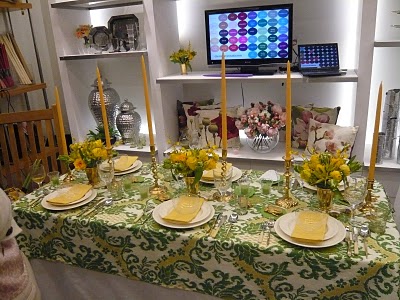 Here's to Eddie, tapered candles and each of us burning them at both ends!