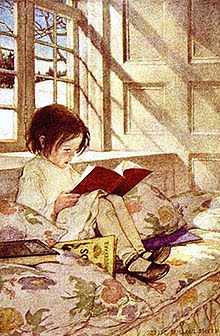 Tucked by a cozy window, ensconced in a good book with plenty of warm light and my feet up is my idea of the perfect morning weekend. The above vintage illustrations is one of my favorites, by R.Wilcox.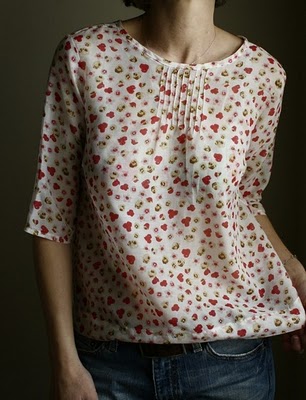 Fast forward to an adult sitting pretty sporting this lovely top which I found on etsy and it sold.
Off to the fabric shop and to make a pretty top with tucks.
The delicate floral in tandem with the pretty pin-tucks adds a femininity to jeans. I love sewing pin-tucks.
Tuck me right in that window seat with a stack of design magazines, and I will be happy. Care to join me?
Happy weekend to each of you.