Tenth Photo (just in time for Derby Day)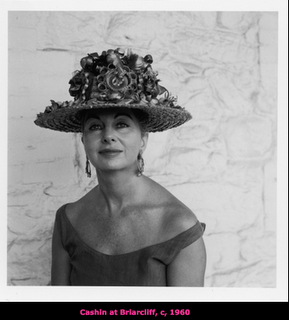 Debra kindly e-mailed me and asked if I would mind posting my "Tenth" photo from way back when I began my blog. To my surprise, I had posted Bonnie Cashin – she was a fashion designer known for her marvelously practical designs for Coach and then her own line.
Well Bonnie has just the sort of hat that would be perfectly chic for "The Kentucky Derby." I would wear it with a simple linen dress, minimal lines and some sort of chic open toe wedge and a straw bag would be just my kind of ensemble. Derby Day is Saturday, so tell me what would sort of hat would you wear. Play along, I know you want to! Let your inner Southern Belle all out!
L a d i e s a n d G e n t l e m a n ~
~ Instructions, Feel free to post your "tenth" blog photo or your favorite Derby Hat. I guess you could say I am all about being a bit of a rebel, or a free spirit fun loving fashionista.