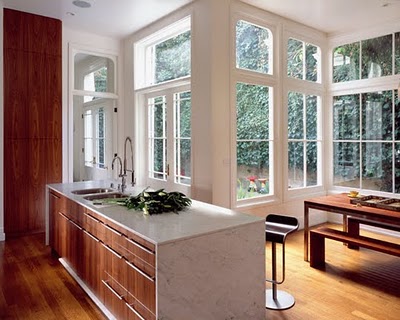 Seriously, what is not to love about seeing the light. Gasp, to wake up to that wall of windows.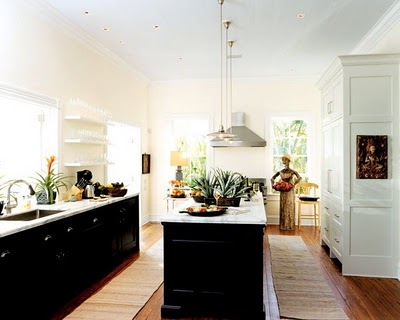 As you know, we are about to begin or embark on a renovation and a new kitchen slash lounge will be apart of our world. I am loving black and white.
The designer in me needs a spot that can function as a lab.
No fancy borders or back splashes – just glass.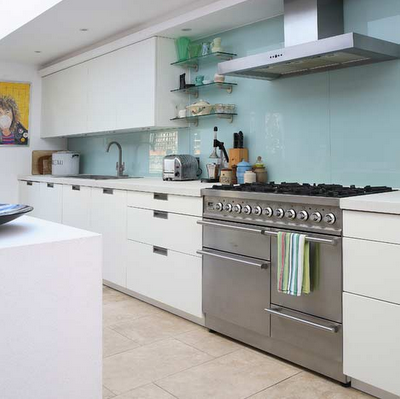 Some materials that are calling out my name, are glass, white laquer, smoky blacks.
A wall of a quirky paper will add pattern.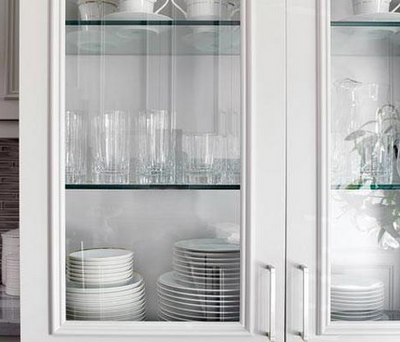 I am beginning to see it all more clearly take shape.
Glass fronts for easy view. No more opening the cabinet to hunt, I can see it now.
Wall of larder love. A place to store food. Drawers for space maximization.