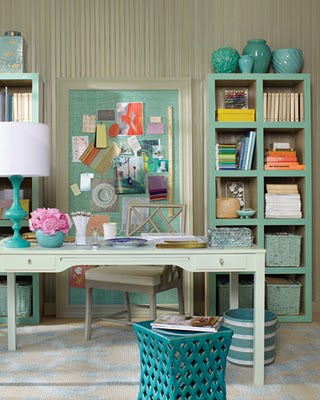 image from Carlee – Deliciously Organized
If this office were mine, even on my most jaded of days, I would immediately feel pretty swell walking into that space, all so
deliciously organized
. It sure beats the boring grey cubicle that I had during one of my New York design posts.
How about you, what color would make you feel a little less jaded and all the more enthusiastic about getting down to business?
Do you have a signature color or one that you are craving now?