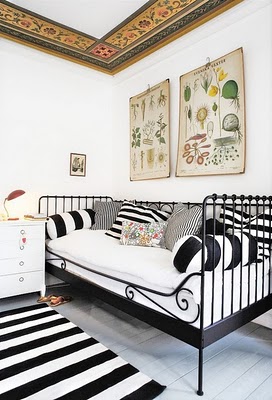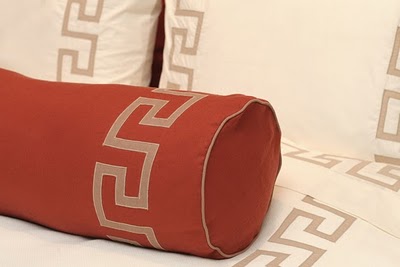 Long a fan of bolstering up others who might need a little push or support. I take comfort in the classic clean lines of the above bolster pillow bordered in the greek key. What fun this would be in navy and white or black and white.

Simple, easy to make and a perfect prop for reading in bed.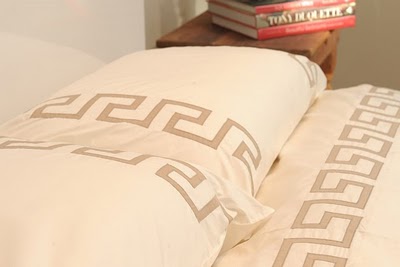 Nothing like new bedding to give one a dreamy night'sleep or afternoon nap, or a new bolster to give your bed a boost!
In need of any bolsering up?