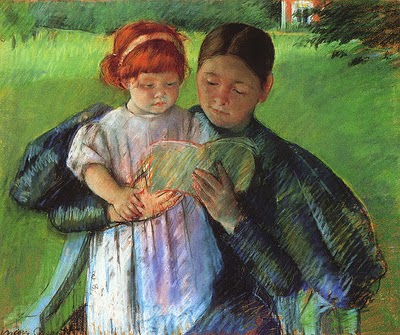 A mother is the truest friend we have, when trials, heavy and sudden, fall upon us; when adversity takes the place of prosperity; when friends who rejoice with us in our sunshine, desert us when troubles thicken around us, still will she cling to us, and endeavor by her kind precepts and counsels to dissipate the clouds of darkness, and cause peace to return to our hearts. — Washington Irving (1783-1859)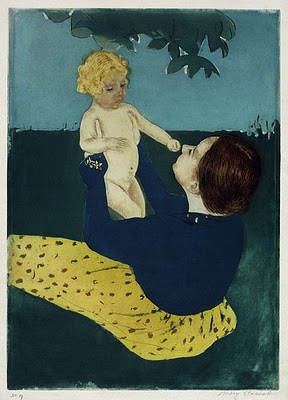 The sheer magnitude of a Mother's love cannot be measured.
"It is not from ourselves that we learn to be better."
Wendell Berry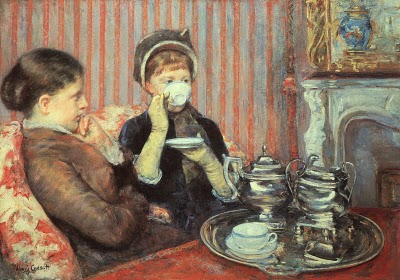 Mothers teach us to be better. Women all over the world make one another better.
Sharing a cup of tea can immediately restore order and etiquette.
"Pinkies up ladies"
I cherish the silver tea set my mother gave to me as a wedding present
as much as the books and tales she has bequeathed to me.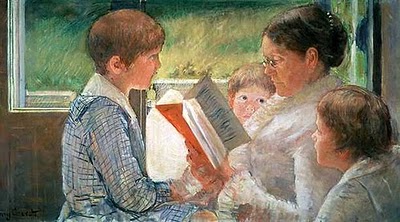 The art of mothering is truly remarkable. All eyes are on Mothers as they share stories and experiences, like that of an actor with an audience. Take time today to mother someone around you or to contemplate the art of mothering and mother goddesses. One does not need to limit mothering merely to one's offspring. Contemplate the inheritance in the art of mothering someone near to you.
As Mother Teresa so beautifully stated, "We can only do small things with great love."
What small thing will you do today with great love?
All images are from the artist Mary Cassatt – "Nurse reading to a child" -"Under the Chestnut Horse tree" – "A cup of Tea" -"Reading a good book." Artist Mary Cassatt.
I covet the art of Mary Cassatt.