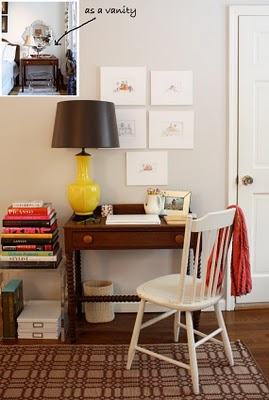 pve design artwork cleverly composed above a vanity re-purposed as a desk
for good bones great pieces – click on image to enlarge.
How flattered am I to share with you my artwork which this
chic Mother Daughter
duo posted.
They pointed out how to re-purpose a vanity table as a practical desk. A small space, a petite desk and a treasure trove of books, a lap-top, lamp and one has the perfect place to find time for a little pure vanity.