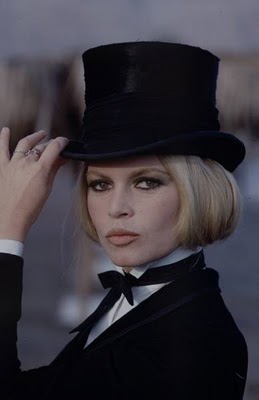 Easter is right around the corner and the need for a new chapeau has me mad as a hatter.
Brigitte Bardot looks as thoough she just rode in to town on her high horse and is greeting one of the towns folk with a Howdy. A dame after my own heart, piercing eyes and a don't mess with me attitude.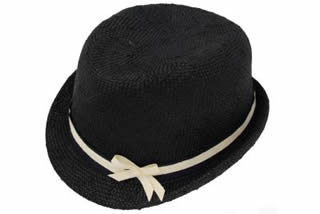 Spotted this one all the way across the pond over
here.
(Hat is by Christine Bec.) There is something so chic, so innocent, so feminine and sexy. Are you as mad for hats as I am or is it due to the upcoming film. While in Florida, many were wearing small brimmed hats like this. I must say it is a welcome change from the ubiquitous NY base-ball cap which seem to be worn everywhere, inside and out.
I hear my Mother say, "Take your hat off and sit up straight"- with mad delivery. How do you feel about the plethora of hats being worn indoors?
Where do you hang your hat?
*disclaimer, this post takes no offense to citizens who merely sport a baseball hat in lieu of going out without washing or combing of coiffure.