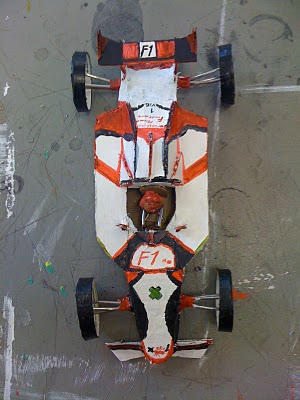 "F1" – Formula One Car designed by JP van Essche (son of pve)
Last Summer, my sons attended a summer program, "Great Books" on the grounds of Amherst College and had the opportunity to see what campus life is like. The 2 week program was wonderful for them to meet college graduates, to attend a variety of lectures and to have free time to play music, create or toss a frisbee.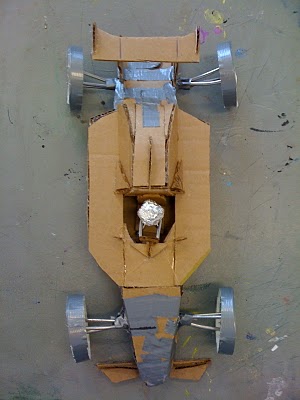 The above car was designed and made by my son from cardboard, and a mix of garbage, caps, wire and then painted. Ever since he was a little boy, he has taken great pleasure in building with legos, putting puzzles together and a whiz at engineering. He can figure out most anything, take it apart and put it all back together. I love how we are programmed with a formula at such a young age and that love or passion if nurtured can grow.
Do you have one formula that has stayed with you from childhood or a creative passion that has evolved over time? A little "formula fun" at any age is truly special.