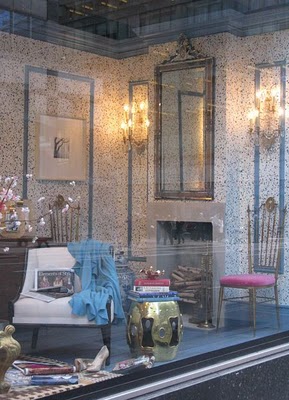 Never mind that I am fashionably late to post this fabulous photo of one of the vignettes from the divine store-front window for Elle Decor in Bloomingdales, New York done by Eddie Ross and his partner Jaithan. I was fortunate enough to live in New York and walk by that store to and from work. I always loved the windows and the commercial that stated the obvious, "Like no other store in the world!" I feel that way about our dear friend "Eddie & Jaithan." Take a look over here and follow the instructions to vote for your favorite window.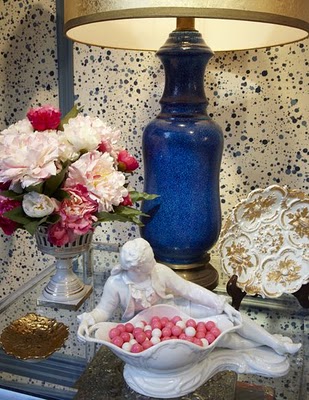 One of my intern positions in college was in "Visual Merchandising" and I know the amount of work it takes to pull of this, let alone in a city that never sleeps! Wishing all the window's well and thanks to each of you for sharing your energy and your visions!
Seriously,
Eddie Ross
is like no other, just pure fabulousness in blog land and beyond!