Couples who travel or look at life as a "journey" inspire me. The above couple came to me to illustrate a keepsake work of art last year from a recent safari. They wanted to use the artwork for their holiday card.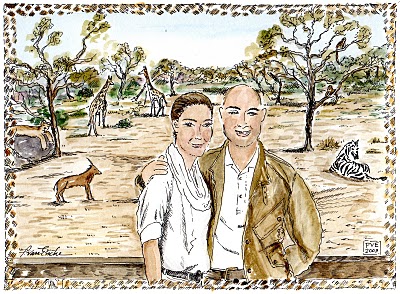 This was actually the first illustration that I did, take note that it has no hat, which one do you like better? Hat or no hat?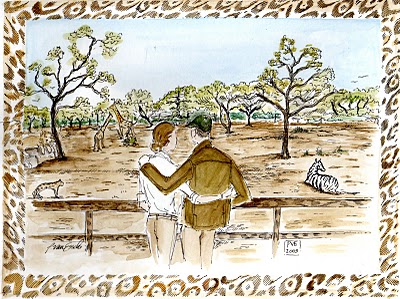 Looking back, the couple will have these to remember their journey. I must admit, I loved adding the wildlife and totally lost myself in the border.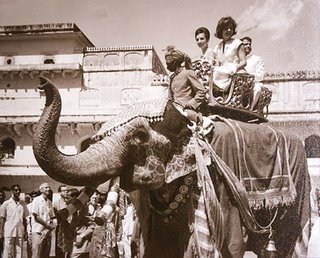 Back to couples, I think the art of travel and the spirit of a journey are what keep things interesting. After all it is not everyday that the mode of transportation would be that of an elephant.
I am accepting commissions of couples. Valentines day is coming up soon! Contact me via my contact on my site to place a custom "couples" order.