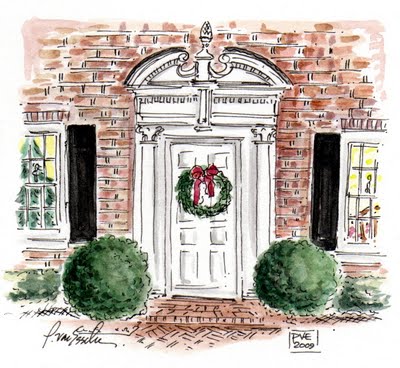 It is time to deck the door, to those of you who celebrate the holidays. A wreath on the door has long been associated with welcoming the holidays and setting the tone for the rest of the house.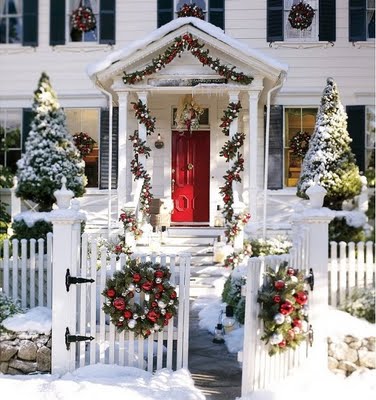 Just look at this home in all it's holiday glory. Now I wonder what the inside must look like?
Do you deck more than the door?