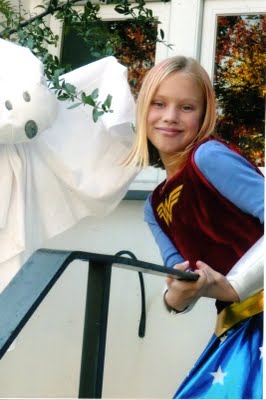 "Wonder Woman" Halloween costume 2008 ( my daughter and the store-bought costume)
There is something dear about the "wonderstruck" years. Happiness of a store bought costume and the anticipation of holidays that mark time as well as occasion. Last year my daughter and some friends made it very easy by joining forces and collaborating on being "Super Heroes."
It was nice knowing that each one of them had unique powers, all special, none better than the other.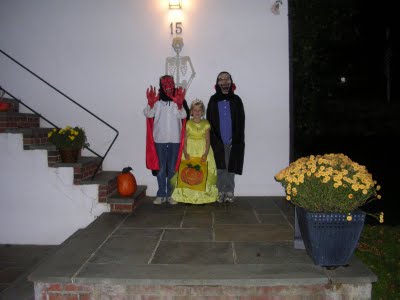 "Beauty and the Beasts" One home-made costume, and two store-bought
Over the years, I have had great fun making and creating the annual costumes, and often wondered if the level of perfection would bring about wonder or if a "store-bought" costume would be just "fine." Funny how the things we never forget stay with us. We always had to rally and make our costumes, we were "hobos, farmers, indians, cowboys, pilgrims" – all easy to make from things we had. After all, I can not imagine my Mother giving in to "splurge" on seven costumes.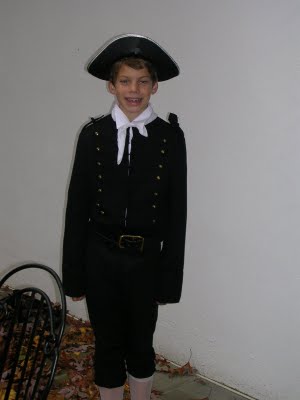 My "Colonial Gent" (with braces) 2003 Colonial Day
How about you, do you remember those wonderstruck years and the trauma that went into the anguish of the Halloween Costume and then to have your big brother tell you, "Who cares about the costume, it is all about the candy and who can get the most!" It made me wonder, is is about the candy or the costume? What say you?