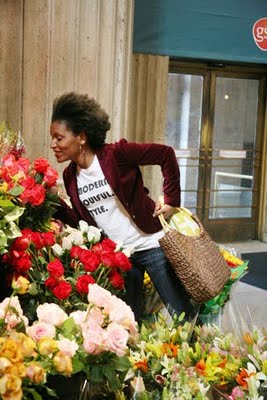 Jeanine Hays, Aphro Chic Shopper
I have always been in awe of those who have a
modern
,
soulful
style
about them. I love meeting other women who exude joy and confidence in little ways. Bringing home a little bright bouquet, sporting a bit of velvet, hoops and confident hair that truly says "I am a happy mod soul!" If you have not met this chic gal, please take a look at her
new site
– I am ordering myself one of these great t-shirts.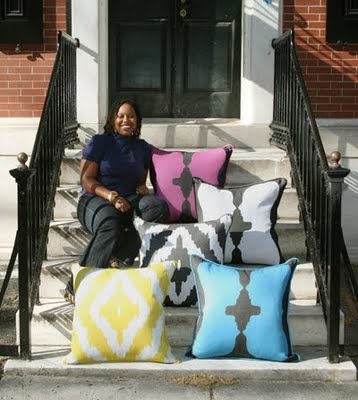 The pillows are fun too!
Just the perfect accessory to add a cool hip vibe to my couch.
How do you add a modern soulful style to your day?