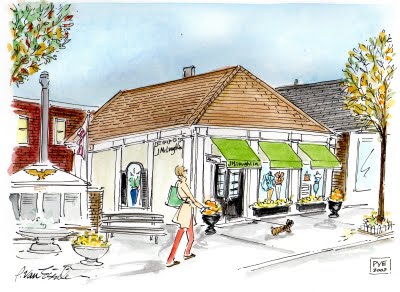 pve design illustration for a new

J.McLaughlin

shop, Beverly, Mass. locale
I have always loved learning about locations whilst I draw various shops across the land of the free and the home of the brave. I am especially intrigued by those that have names of women.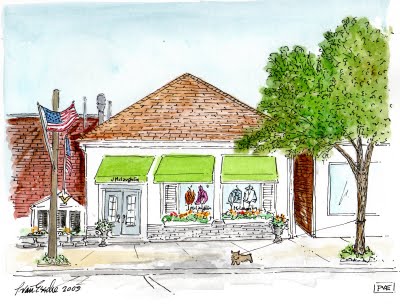 Beverly, Mass. – home to a new shop with fun green awnings and the American Flag flying high.
Note the doors and window boxes are black as the top photo. Beverly is after all near Salem and witches need a bit of black to haunt or at least to fly by!
Any favorite towns named after women that you like to haunt?